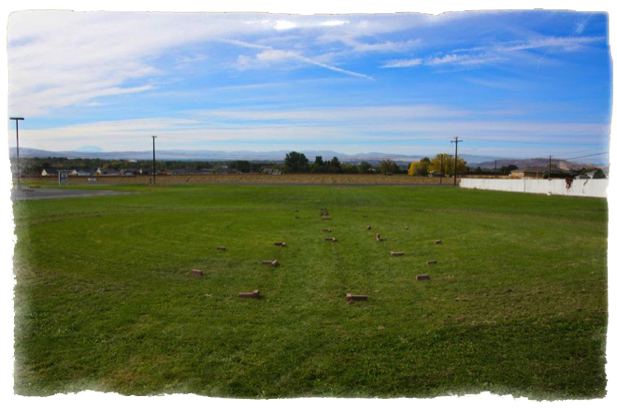 this labyrinth abides within a spacious meadow in front of a local church's sanctuary windows. In addition to ample parking and open availability, this labyrinth also offers possible views of, both, Mt. Adams and Mt. Rainier, major volcanic peaks, to the west of Yakima.
While the lush grass of this labyrinth may occasionally grow over the brick lines, the mindful walker should usually be able to determine the pathway with ease, especially during daylight hours.
An level turf labyrinth with brick lines, ...