This is a Web-page affiliated with the Well-Fed Spirit Website. While the content contained on this page is intended to provide positive, complimentary & helpful information reviewing the labyrinth at 1st Christian Church, this page is not formally affiliated with that organization.
photo by The Rev. Rebecca Hale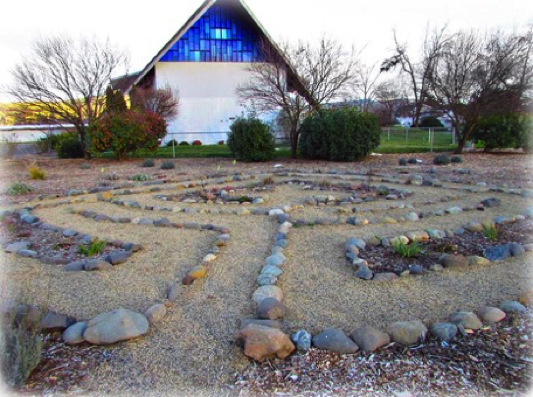 The labyrinth at First Christian Church in Medford, Oregon is beautifully positioned in the xeroscaped front yard of the church. It is available for use by the public, with nearby parking.