Facilitator Name: Jean Ando
Residence: New York, New York
Home Labyrinth:
Facilitating since: 2004
Year trained: 2004, Veriditas
2008, Veriditas (advanced training)
Year Certified: 2005, Veriditas
Of Special Interest: Jean describes her ministry as a multi-faceted endeavor. Her deep-work includes introducing people to the labyrinth as a spiritual practice, hospice care for others, and dancing/leading Sacred Circle Dances; in order to bring positive energy into the world and help make it a better place for all.
Website:
Favorite Labyrinth Links:
Well-Fed Spirit Labyrinth Resources
North-American Virtual Labyrinth Map
contact email: CLICK HERE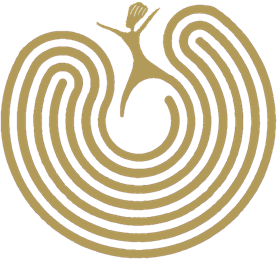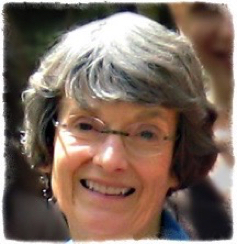 ... grew up and was educated in the Midwest: she considers Dayton, OH her hometown. She was educated at Earlham College and University of Michigan (AMLS '63). Jean began her career working for University of MI Library Extension; then Ann Arbor Public Library, consultancies for Unesco Regional Library in Bangkok and UNICEF Library in New York. She retired as Reference Librarian for UNICEF in 2000.
Jean has travelled extensively throughout the world for personal, spiritual, educational and professional purposes.
Since retirement, she has continued to expand her knowledge, and ability to serve others. One way in which Jean has accomplished such is through labyrinth facilitator training in 2005 and '08. She now regularly facilitates open walks, as well as plans and leads retreat workshops. Jean also makes labyrinths.
Being an avid practitioner of Circle Dance since 2003, she facilitates labyrinth work at several dance camps each year.
Following extensive training, Jean was ordained as an interfaith minister in 2008. She is also a trained and certified hospice volunteer, serving in this area at least once a week since 2005.