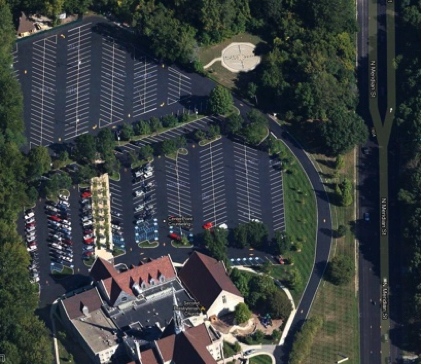 Located in Indianapolis,...
... on the Second Presbyterian Church campus, the labyrinth is nestled into a lovely wooded clearing just east of the church's parking lot, and west of North Meridian Street.
This labyrinth is a dimensional replica of the 800-year old 11-circuit Chartres labyrinth path in France.
With plenty of parking, this beautifully textured-concrete labyrinth, constructed in May of 2013 by Paxworks, is in a wonderful location. It is open to the public and easily accessible for walking every day of the week. Set apart from the church's main activity center, but visible enough to offer a secure setting, the labyrinth provides ample ambiance for contemplation, quiet and prayer.
This is a Web-page affiliated with the Well-Fed Spirit Website. While the content contained on this page is intended to provide positive, complimentary & helpful information reviewing the labyrinth at Second Presbyterian Church, this page is not formally affiliated with that organization.
To view to Second Presbyterian Church Website, CLICK HERE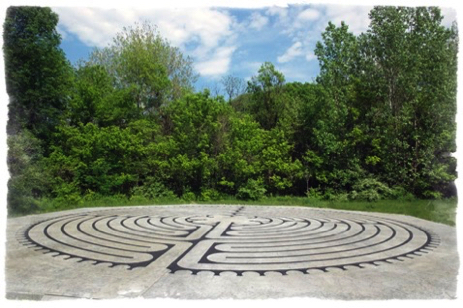 Click on photo at right to view photo showing labyrinth's detail