. . . After facilitating workshops for more than 15 years, I am as thrilled as ever to continue offering innovative, exciting and life transforming events.
In 2000 as a UCLA graduate with a degree in Environmental Studies, I founded the non-profit organization Sustainable Works in Santa Monica, CA. where I helped 1000's of residents, college students and businesses reduce their environmental impact.
In 2003 I took an Artist's Way Workshop with my best friend Holly, something inside awoke. I realized that I was not following my true path, so I decided to leave the company I founded and loved so that I could live a life I loved. The Artist's Way Workshop inspired me in unanticipated ways and motivated me to sing again (I had been a shadow artist for 20 years). I also began to construct mixed media art, write, and allow myself to pursue my passions.
The transformation I experienced encouraged me to meld my ability to facilitate workshops with my love for self-expression and motivating change in others. I founded Artist's Way South Bay, which is now Art and Soul Lab.
Today, I continue to inspire people to take actions that improve their life and the world around them, by helping them to discover, listen to and trust their inner wisdom. I use labyrinths as a modality to help people hear their personal guidance.
Facilitator Name: Chantel Zimmerman
Residence: Los Angeles, California
Facilitating since: 2009
Year trained: 2009, Veriditas
Year certified: 2011, Facilitator Certification, Veriditas
Current Position:
Western Regional Representative for Veriditas
Specialties:
• general labyrinth work and facilitations
• research with military veterans using the labyrinth
Chantel's Website:
Favorite Labyrinth Links:
contact email: CLICK HERE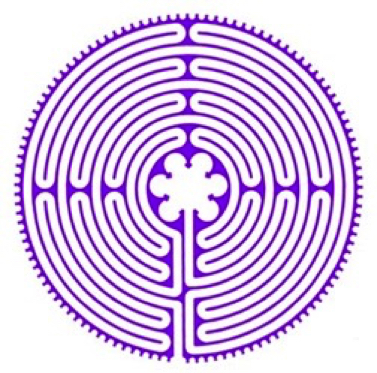 Training and Qualifications:
• 15+ years of workshop facilitation and coaching
• 2 years of Artist's Way Workshop training with
Kelly Morgan of Creative Life.
• Certified Veriditas Labyrinth Facilitator, trained
by Veriditas founder, Lauren Artress.
• Soul Collage® Facilitator, trained by the creator of
Soul Collage®, Seena Frost.